How to reinvent a heritage brand digitally?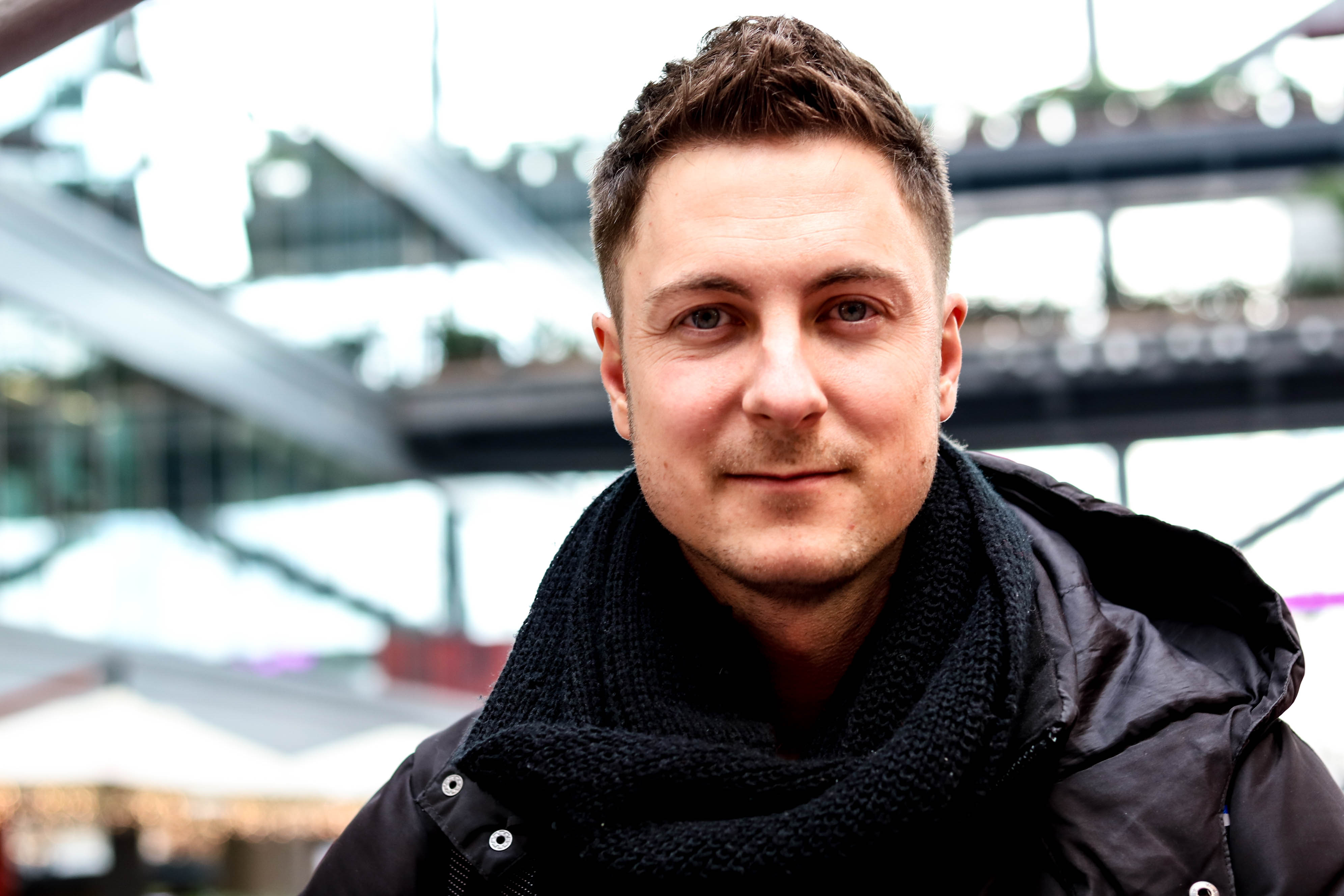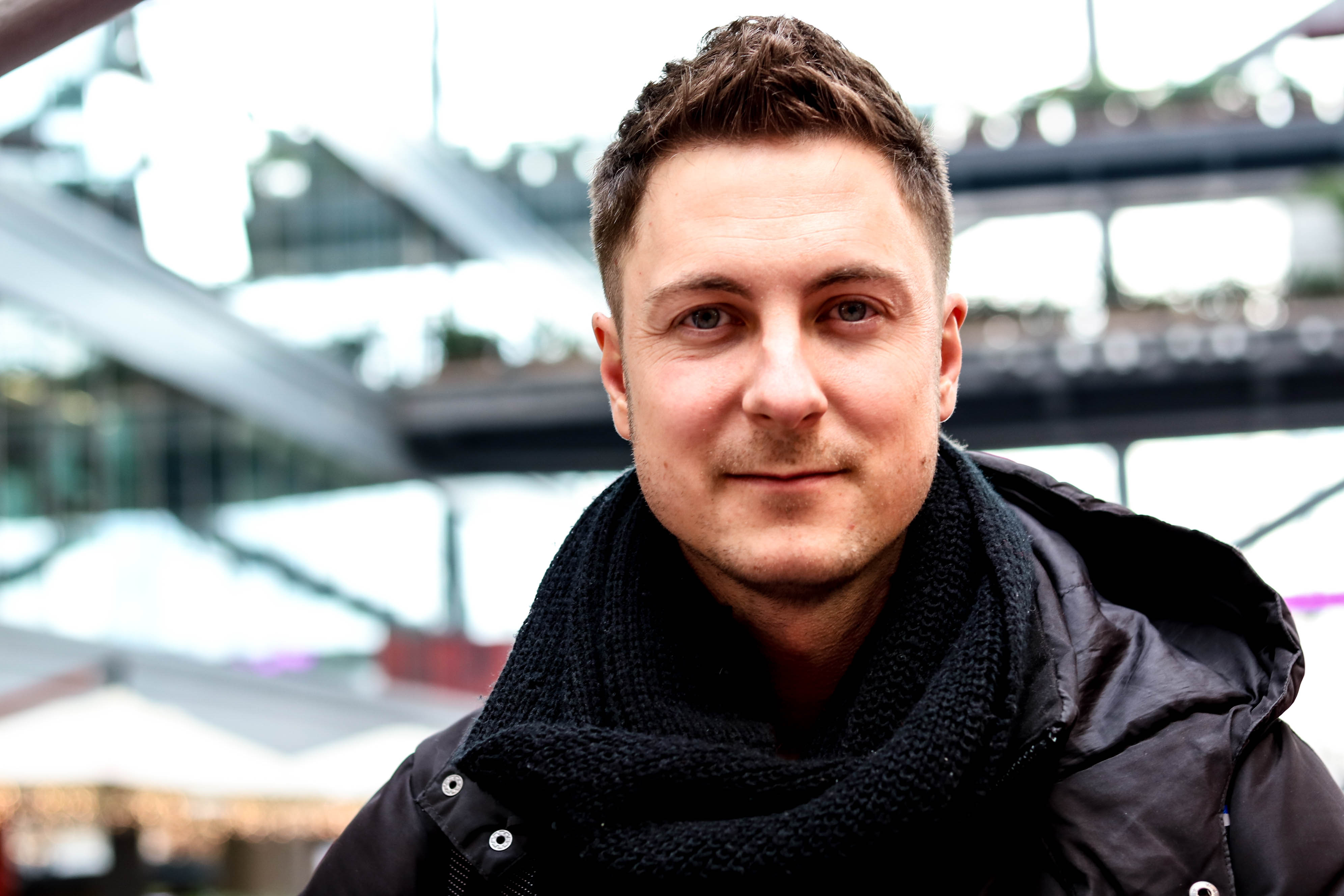 Hi, my name is Oliver. Welcome to my personal pages on the internet. Nice to e-meet you!
Alpha Industries as a brand might not be known to everyone, but their well known heritage and trending fashion item: the MA-1. THE bomber jacket. The brand origins in the US military, worn by soliders around the globe. Later, the brand penetrated the fashion market and gained popularity, especially with the MA-1. This bomber jacket displays the characteristics of the brand like nothing else: bold colors, resilient fabric and a cut with a message.
To incorporate the history of this brand and its bold characteristics was no easy task. Though, any design also needs to be modern and deliver certain visual standards. The result of our work was more than satisfying. The shop system was built on Shopware 5.2. The harder part was to make the merchandise management system talk to the webshop. 
Below you can see a comparison between old and new - a quantum jump in terms of Alpha Industries digital footprint. Not only visually but also technically did the relaunch benefit the conversionrate.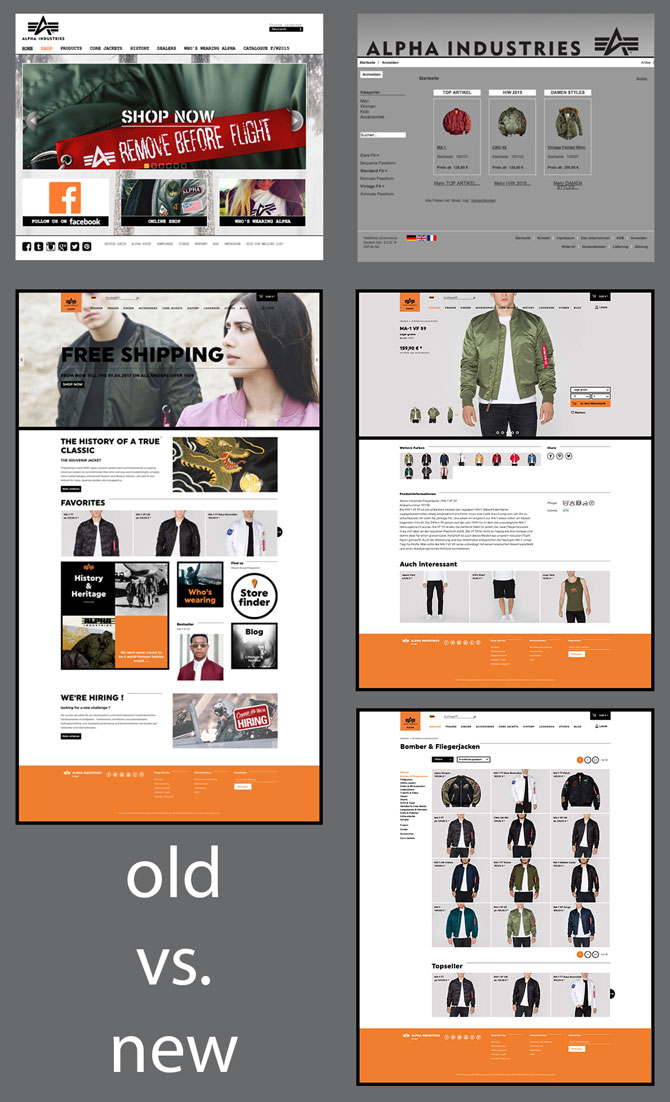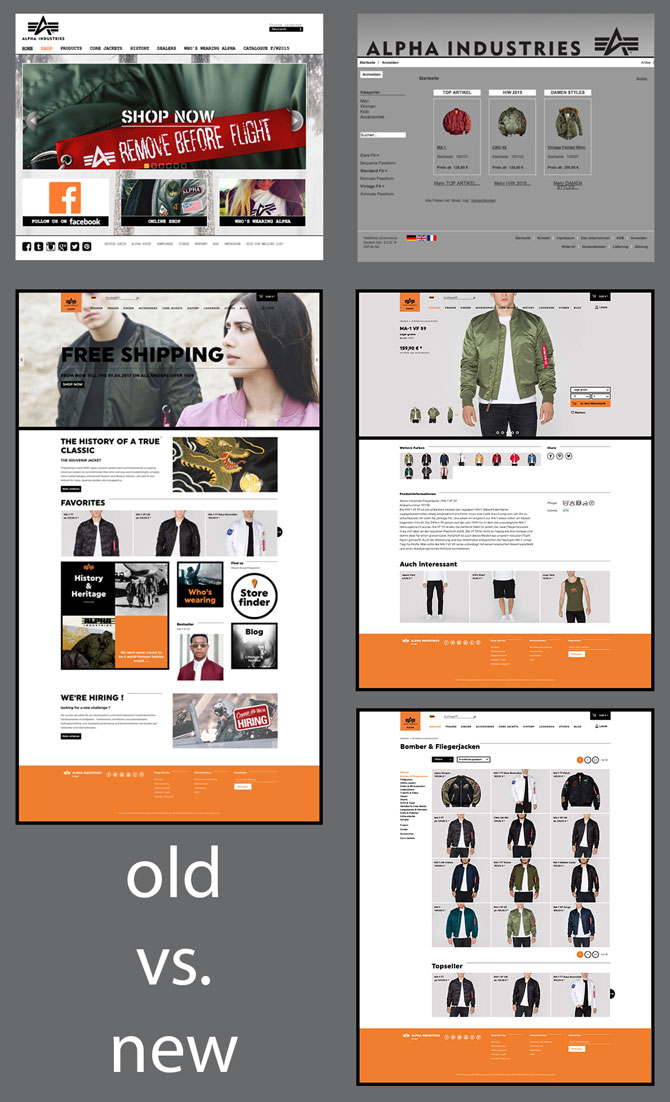 Visually, a whole new product shooting greatly supported the concept and perception of the new design. 
Last but not least - the company Alpha Industries had to move to a completely new ecommerce system. Clearly that involved massive support - in the end, the new ecommerce platform went live on the 1st of October 2017.